Redmi K20 Pro launch in India - Features and Reviews

This new variant of
Redmi K20 Pro
launches, Learn Price :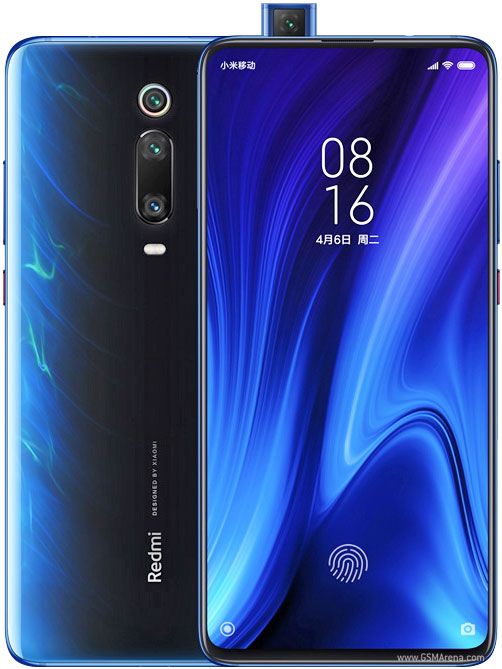 Redmi K20 Pro
Xiaomi has launched a new variant of the Redmi K20 Pro. Learn what's new in this variant.

Redmi K20 Pro's new Summer Honey White Color Variant has been launched. This variant has been launched in China. New Summer Honey White Color Variants will be sold from August 1st. In addition to the color options of the new variants, nothing has been changed.
Redmi K20 Pro Summer Honey White color option will come with three RAM and storage options. These variants are 6GB + 128GB, 8GB + 128GB and 8GB + 256GB. Their prices have been kept at CNY 2,599 (about Rs 25,900), CNY 2,799 (about Rs 27,900) and CNY 2,999 (about Rs 29,900). However, customers will not be able to purchase new variants in the 6GB RAM + 64GB storage option. This variant will be sold in only carbon black, flame red and glacier blue color option. The look of this new model is Inspired by the Mi CC9 White Lover Color Option, which was launched earlier this month.
Specifications of Redmi K20 Pro
The Redmi K20 Pro runs on Android 9 Pie-based MIUI 10 and has a 6.39-inch AMOLED full-HD + (1080x2340 pixels) display. This smartphone has 8GB of RAM and an OCTA-Core Qualcomm Snapdragon 855 processor with internal memory up to 256GB.
Triple camera setup has been given in the rear of Redmi K20 Pro. This setup includes a 48-megapixel Sony IMX 586 primary sensor, 13-megapixel secondary sensor and a 8-megapixel third camera. At the same time, a 20-megapixel pop-up selfie selfie camera has been given for Selfie.
In terms of connectivity, it has 4G VoLTE, Wi-Fi 802.11ac, Bluetooth v5.0, GPS / A-GPS, USB Type-C port and 3.5mm headphone jack. Its battery is 4,000mAh and 27W Fast Charging support is also provided here.
Redmi K20 Review
Redmi K20 Review: Based on specification, this phone of Shoemi brand is the best, but is it able to do better? Let's know about it ...
Specific things
• Redmi
K20
has three rear cameras.
• Redmi K20 launched in India starting from Rs 21,999
• The 48-megapixel rear camera is in Redmi K20 & K20 pro
Xiaomi launched Redmi K20 in China this year and now Redmi K20 has been launched in the Indian market. In India, the initial price of Redmi K20 is 21,999. In this price, this handset comes with attractive design, Amoled display, 48 megapixel primary sensor, 4,000 mAh battery and 18 watts fast charging. In Redmi 20's MUI you will find less advertisements. On the basis of specification, this phone of Shawmi brand is the best, but is it able to do better? Let's know about it ...
Redmi K20 design
The design of Redmi K20 seems quite tempting. We have a glacier blue variant for the review and a gradient pattern is given with the flame on the back of the phone. The back panel of Redmi K20 draws all the attention. Xiaomi has named it Aura Prime Design and it is designed with the help of 6 layer stacking process.
The Curved Gorilla Glass 5 is used on the back of the phone. This design has been seen on the Glacier Blue and Flame Red Variants of the phone, but Xiaomi has also introduced the Black Variant of Redmi K20, which uses a Kevlar-like finish on the back panel.
Grip is good in the hands of the phone because of the curved glass panel, but Redmi K20 has slippers and the spots on the back panel of the phone are too fast. In the retail box, you will get a hard protective case which has a matte finish and helps in maintaining better grip.
The frame on the edges of the phone is made from the series 6000 aluminum and it resembles the color scheme of the back panel. Overall Redmi K20 is a strong phone and it looks premium. Gorilla Glass 5 is used on the front and back panel of the phone.
Volume and power button have got place on the right side of the phone. For the information of the people, let me tell you that the camera modem of Redmi K20 is slightly emerging. The LED light in the pop-up front camera module, which glows in the dark, Xiaomi has kept the border low on all sides of the screen to give red look to Redmi K20. Compared to other phones in this price segment, the lower border of the phone is thin, giving the phone Modern look.
Redmi K20 specification and software
The specifications of Redmi K20 at the starting price of Rs 21,999 are quite impressive. Redmi K20 hardware is similar to the company's Redmi K20 Pro but there are only two major differences. The Redmi K20 Pro has Snapdragon 855 processor and 48 megapixel Sony IMX 586 sensor while the Redmi K20 has Snapdragon 730 chipset with 48 megapixel Sony IMX 582 sensor used.
The difference between the two sensors is that the Sony IMX 586 sensor can record 4K video at 60 frames per second. While the Sony IMX 582 is only capable of recording videos at 30 frames per second. The Snapdragon 730 processor does not support 4K video encoding at 60 frames per second anyway.
There is a 6.39-inch HDR Amolade Full-HD + (1080x2340 pixels) display in the 20-dimensional smartphone of Dual-SIM (Nano). Its aspect ratio is 19.5: 9 and screen-to-body ratio is 91.9. Its pixel density is 403 pixels per inch.
Corning Gorilla Glass 5 has been used to protect the display. The in-display fingerprint sensor delivered in the phone is fast and accurate and unlocks of Redmi K20 in one second. When setting up the fingerprint sensor, we were warned that the adhesive screen protector can interrupt the work of the sensor, so the protective cover should be used with the phone only.
Redmi K20 has two variants of 6 GB RAM and 64 GB storage and another with 6 GB RAM and 128 GB storage. The thing to note is that it will not be possible to increase the storage with the help of the Micro SD card. This phone of the Redmi brand has three rear cameras, A 48 megapixel primary camera which is equipped with the Sony IMX 582 sensor and its aperture is F / 1.75.
The 8-megapixel secondary camera with a telephoto lens, whose aperture is F / 2.4 and a 13-megapixel camera, with wide-angle lens, whose field off view is 124.8 degrees. A 20-megapixel pop-up selfie camera with an aperture F / 2.2 for selfie and video calling has been given.
The lens has been protected from Sapphire glass, in addition to which the module stops automatically if the phone is falling. Speaking of camera features, Redmi K20 smartphones are capable of making Slow Motion videos 960 frames per second and 4K video at 30 frames per second.
Apart from this, you will get night mode, 48 megapixel modes, lighting effect, and beauty filter in the phone. The battery of 4,000 mAh battery, which is equipped with 18W Fast Charging support.
Speaking of software, MIUI based on Redmi K20 Android 9 Pie runs on 10.3.3. Please tell that Shawmi has recently released the software update for Redmi K20.
Redmi K20: display and performance
Redmi's 6.3 has a 6.39-inch Amoled display, and especially when the dark mode of the MUI is enabled. Colors look right and viewing angles are also good. The display provides maximum brightness of 600 nits. There is no problem in reading on display in sunlight and the contrast level is excellent in this price segment.
There was no problem in seeing the email and content of Radmi K20 display. However, we found that screen brightness was sometimes adjusted irregularly, for which we had to reset it manually.
Display HDR is certified. But the thing to note is that the list of Redmi K20 is not included in the list which phones that support Netflix's HDR 10 content. This means you will not be able to see Netflix's HGR 10 content right now of its Redme K20 devices. But we had no problem watching HDR video on YouTube.
The full-screen display looks good and the camera is not like a hole or a knock, it looks good to see the content on the display. If you want you can adjust color temperature and contrast according to your choice. Apart from this, users can also set the brightness and temperature of Night mode independently.
The reading mode has also been given in Redmi K20, Redmi K20 display is good in this price segment. Now talk of the phone's performance. The phone did not slow down at all when using the phone as a Snapdragon 730 processor. Not only this, switching from one application to another was smooth even after running 10 to 15 applications in the background.
We saw PUBG Mobile playing on high graphics settings, so we did not have any problem with frame drop nor slowing down the phone. Xiaomi
has given many work features in the phone and the game Turbo 2.0 tool helps boost speed.
In PubG Mobile, for example, players can adjust the touch response and screen sensitivity. In the game's advanced settings of the game booster app, there will be a feature named Enhanced Visual. With the help of this feature, users can choose from Original, Moderate, Strong, and Extreme Visual Presets.
The game booster also provides the Quick Settings panel which can be accessed by swiping from the top left corner of the screen. It shows statistics of CPU and GPU usage and provides nifty shortcuts like screenshots, game play recording and clearing memory.
There are also shortcuts for apps like Whats App and Facebook, which can be opened in small floating windows. This implementation is similar to the game Genie in Asus ROG Phone. The Snapdragon 730 processor of Redmi K20 is not at Snapdragon 845 at the flagship smartphone launched last year, which is now available in the market with a price of around Rs 25,000. But this is a solid upgrade compared to snapdragon 675 and snapdragon 710.
Redmi K20: Camera and Battery Life
Redmi K20 has the same camera hardware used in the flagship Redmi K20 Pro. Both have only the difference sensor, as we have also told you above. The third rear camera has an extra bonus. Redmi K20 performed well in our camera test.
The camera draws 12 megapixels pixel-binning photos by default, but also has 48 megapixel modes that provide full-resolution 48 megapixel photos. Photos taken by primary sensors came from Crisp and the details were well captured. Dynamic range is also good in pictures.
We saw that in 20-day light of Redmi, the capture captures the picture on the high ISO level by default, due to which some of our shots are slightly over saturated. In the close-up shot, the Gradient came with a good contrast with Vivid Detail. But the edge of the object lacked sharpness.
On the 48-megapixel mode, we got to see more detail and good contrast but we liked the pictures taken at 12 megapixel resolution because it looks more vibrator. The details were well captured in the macro shots drawn by Radmi K20 and the colors also looked good.
The camera sometimes boasts the color more, disconnecting AI camera mode can save you some extent from this problem. Telephoto camera comes in handy for portrait shots and it works well to keep the subject and background indistinguishable.
Edge Detection is also good. Redmi K20 also has many portrait lighting effects. Portrait shots taken in the light of daylight were good, but when the zoomed out of indoor and low light shots, the grains are visible.
Wide-angle camera draws good photos, and due to the distortion curve feature, we could not see anything unnatural warping in the picture. Radmi K20 low-light could not show anything special. Noises and colors were captured right in the pictures taken in low light.
Night mode helps reduce noise and increase brightness, but lacks of detail and colors. Night mode enhances ISO and does not seem to lack sharpness on the subject in the frame. Night mode works well with subject exposure compared to regular mode.
Photographs taken in low-light with wide-angle cameras have a poor glimpse of exposure, lack of detail and glance texture. We found that the Night mode of Motorola One Vision (review) was better than the nightmare in Redmi K20. The pictures captured from the 20-megapixel pop-up selfie camera captured natural colors and the details were well captured.
Subject Separation and Edge Detection in Portrait Selfie was good, but compared to regular selfies, there was a shortage of sharpness in it. In pictures taken in indoor and low light, there was a lack of low dynamic range and sharpness.
Details and natural colors captured in 4K video. The phone does not have OIS but EIS handles the movement of the hands well. Redmi's 20th Dynamic Range was also good compared to other phones coming in this price segment.
4K videos shot by ultra-wide angle cameras are slightly over saturated and the dynamic range is less compared to the shot captured by primary camera. Slow-mo video also came smoother. Redmi's battery life of 20 is also good.
Throughout the day, social media, productivity apps, gaming for one hour, listening to music in Bluetooth headphones for a few hours, and even after calling, at the end of the day 30 to 35 percent of the battery was left in the phone. In our HD Video Battery Loop Test, the phone provided 25 hours and 17 minutes. The 18-watt charger that comes with the phone charges the phone from 0 to 45 percent in 32 minutes and the phone is fully charged in about 1 hour and 40 minutes.
Our decision
Some people are displeased with Redmi K20, many fans and potential buyers have expressed their disappointment that the company has not brought the handset in the price segment of less than Rs. 20,000. The performance of Redmi's 20 in this price segment is very impressive. Design of Redmi K20 is going to draw everyone's attention towards him. The display is of the best quality and the in-display fingerprint sensor given for security in the phone also works faster and accurately.
The camera of Redmi K20 is impressive, but its low-light performance did not look very good, but overall its quality is good. The phone's battery life is also strong and you can use it all day in a single charge. The Snapdragon 730 processor is not slow at all during use. Apart from this, fewer advertisements were seen in the MUI, in the phone you will get dark mode, app drawer and ambient display.